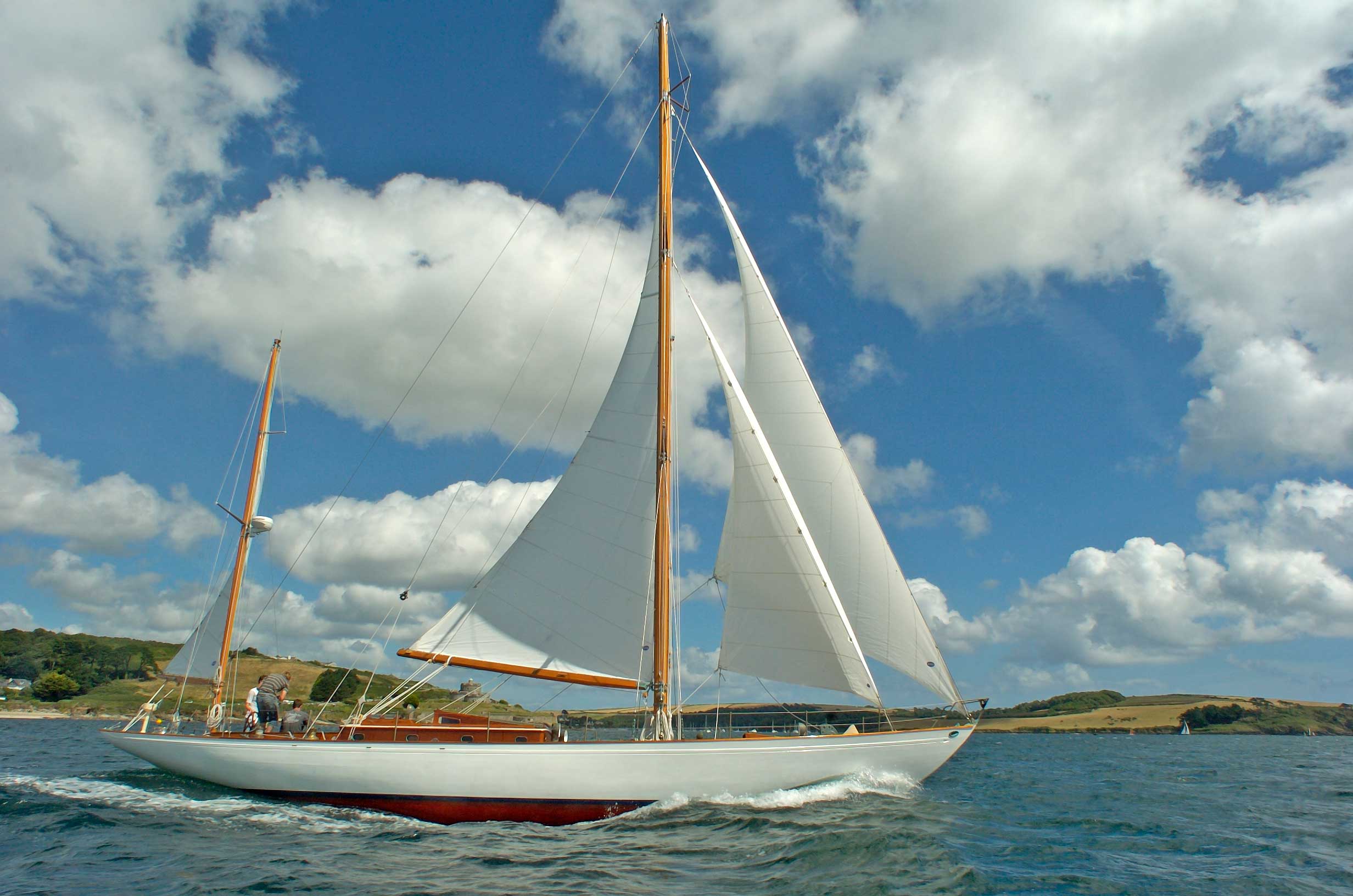 A set of details, a description and some accompanying pictures may describe a yacht, her dimensions and her appearance, but somehow these always fail to capture the whole picture – the magic is missing.
The yachts on our brokerage lists are all striking to the eye, and the images of them are easy to appreciate: the schooners and flush deck cutters may woo our imagination – a world of refinement surviving in a place that can be rugged, even brutal – or a wholesome 1950s cruising boat swinging on her mooring, varnish and paint not perfect, but the patina evidence of her sailing adventures – an honesty, and a simpler beauty.
Within this weblog we would like to use a broader brush to create a fuller picture of how these boats came to be and possibly to explain better why they touch us in the way they do.
We would like to cast a little more light on and around these boats, their histories, their designers, their owners, families and crews – indeed, to tell their whole stories.
Thereby we hope to inform and inspire you.
Thank you for visiting our site and we hope that you find our articles interesting and informative.