Over the years we have heard tales of classic boats producing many unusual effect upon owners. What follows may serve as a warning to others… SYC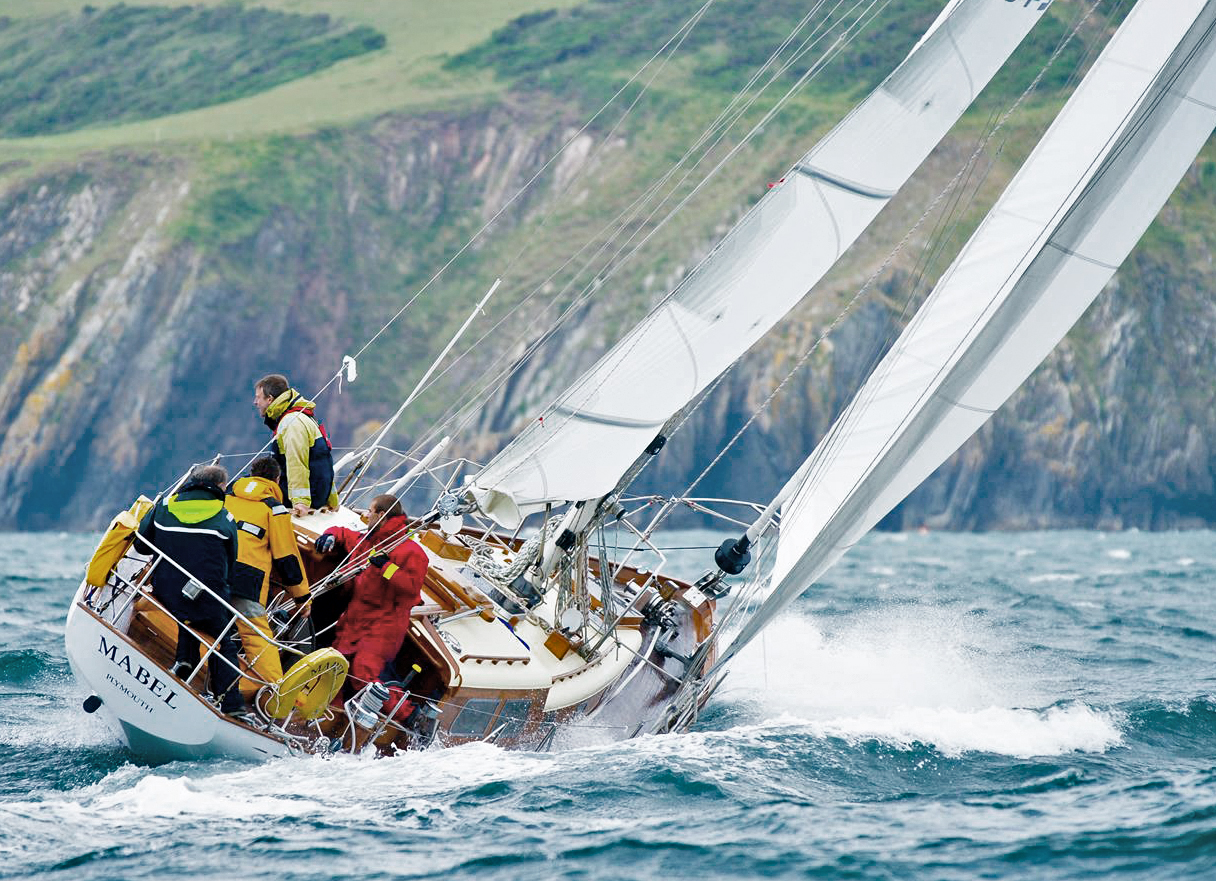 It all began in 2005 in California, she was 39 and I was 59. It was love at first sight. She was British like me, beautiful and from top-drawer lineage, but she was feeling decidedly lonely, tired and down on her luck. She had left England for America in the 1970's, living first in New England and then for about twenty years in California. Soon after we met I embraced her, brought her back to England and over the next two years nurtured her back to health. Now, it seems, she has never felt better and is as good as the day she was born – and I have to say she certainly looks it.
It's been an exciting romance. There was a time when I dreamt of us running away to sea together, to sail over the horizon to distant shores. She just adores sailing and had already sailed in the Mediterranean, across the Atlantic, through the Panama Canal and through the Pacific to Fiji. She wanted to show me all these places and more – to watch the sun go down in the Caribbean, to follow giant tortoises in the Galapagos, to anchor in coral atolls in Polynesia. She was really up for it, but sadly it was not to be – commitments you see!
Instead, we have raced and cruised together nearer home, she loves both and we have had a great time together. She's very capable as well as beautiful and attracts admirers wherever we go – this makes me very proud. She may be coming up to her fiftieth birthday in a couple of years, but she doesn't show her age and I'm sure she has the fitness and constitution to go on for at least another fifty years, and no doubt many more after that.
There is a problem, however – I'm a married man and she is my mistress. And my wife (who, I must stress, I love also) has decreed that the affair must end. Her name is MABEL, she is my 42ft sloop designed by Kim Holman and built by AH Moody & Sons. She was built to Lloyds 100A1 of the finest materials: Burma teak, Honduras mahogany and Canadian rock elm in 1966 when wooden boatbuilding and design was at its peak.
She is my idea of perfection and parting is going to break my heart, but if she can find a new partner to cherish her as I have, then at least I will have the consolation that she is going to start a new life with someone who will enjoy and appreciate her as much as I have. If that can happen, then my heart won't quite be broken.
Full details of Mabel can be found on our For Sale pages here.
Bruce Thorogood