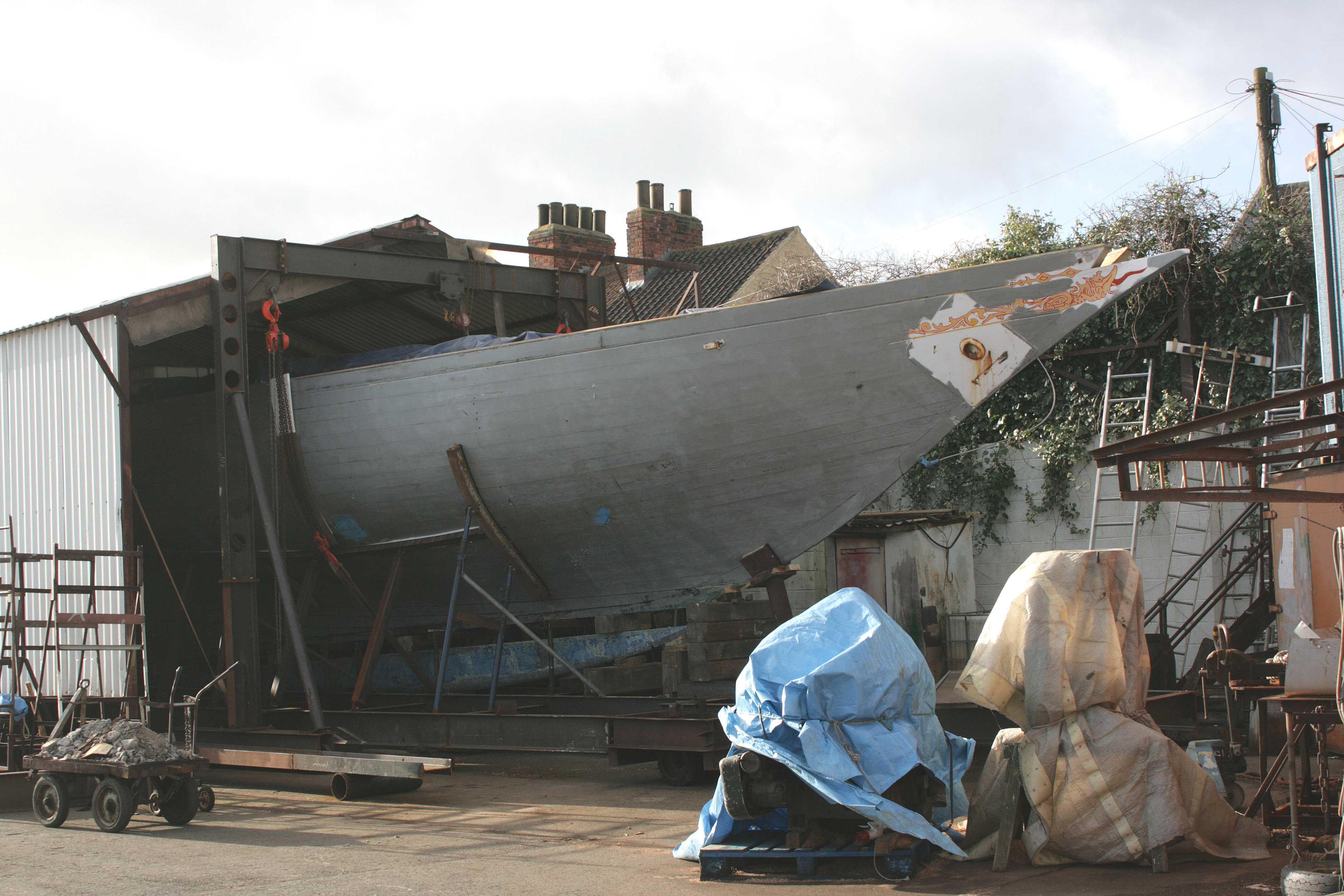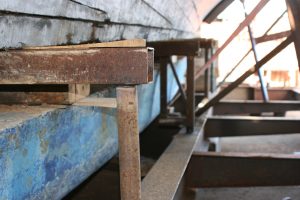 After recently changing hands through brokers Sandeman Yacht Company, the big Fife III Schooner, ELISE, has commenced her rebuild at Joe Irving's yard on the Humber. See her history here. A period of evaluation is currently coming to an end, at which point the assessment as to the extent of damage caused by the passing of time and the fact she sank on her mooring in 2010 will lead to a firm schedule of work being drawn up. Her lead keel has been dropped and garboards removed so that the condition of her keelbolts, frames, floors and deadwood can be carried out with certainty.
In the meantime, her new owner has been gathering all existing reference material in order to move forward with a sympathetic rebuild that will be to the same standard as Joe's Restoration of the Year prize winner IERNE.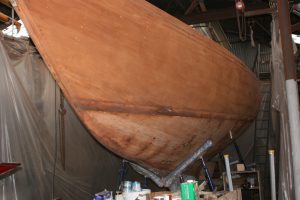 Other yacht work going on currently at the yard includes the restoration of the Sparkman & Stephens RORC One Ton sloop, SUNMAID V from 1967. Following a complete strip back to timber and dropping of the keel, she was found to be in good condition for her age. Going forward after a small amount of carpentry, her close-seamed mahogany planking will be colour-matched and revarnished while the interior and bilges will be freshened up prior to an intended relaunch later this year.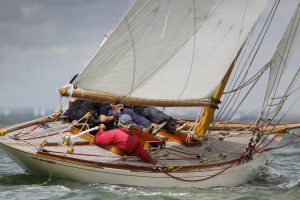 Another immaculate classic passing through Joe's shed has been the 1914 Willaim Fife III 8-Metre IERNE herself, currently having a paint and varnish overhaul prior to commencing a tour to mark her centenary this year. The largely cosmetic work, intended to maintain her at the standard in which she won the Restoration of the Year award in 2008, includes repainting the hull while completely stripping and varnishing topsides as well as a reguilding of her Fife dragon carving. IERNE is currently for sale.