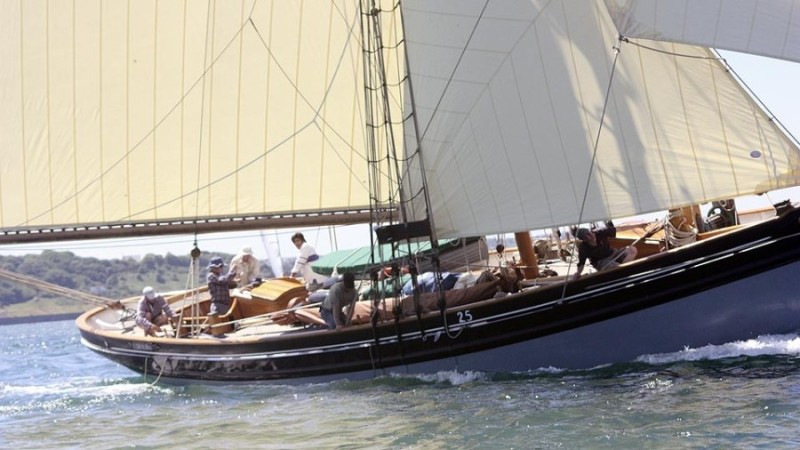 There's no doubt that today's world of classic boating can be divided into at least two sections – arguably a lot more than two – but surely no-one can deny there is everything else and then there are the working boats.
For some, only the lithe sinuousness of a racing yacht is worthy of attention, but then there is a large – and largely quieter – coterie for whom it's only rugged, practical solidity that can float their boat. But, as all resurrected classic fleets have discovered, it helps to justify all the effort if the boats have some purpose.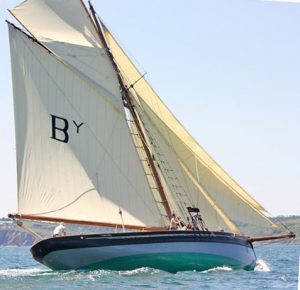 With a racing yacht you can enter a regatta and race, or perhaps head off for a cruise, but with working boats there is another string to the bow. They can, of course, race and cruise as well, but in the same way that a shire horse needs a milk float to pull or a field to plough in order to truly make sense, a genuine occupation puts these boats into their real context. As Tony Winter has proved with the 1911, J Slade & Sons-built CORNUBIA, there is work out there today, you just need a little imagination and a magnificently restored classic yacht to get on with it.
That name, CORNUBIA, and her former name HIRTA, will be familiar to longer-term devotees of classic sailing, as the yacht that featured, in the hands of her then owner, the yachting author Tom Cunliffe, in the BBC TV series Island Race. As well as this exposure, under Cunliffe's command she gained a reputation as a true bluewater cruiser, performing voyages all over the Atlantic and beyond until she was sold on in the late 1990s.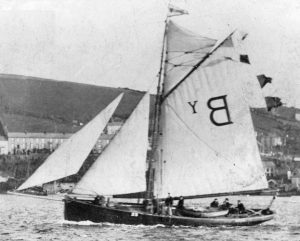 Her history can be read here, but suffice to say the change of ownership brought about an abrupt halt to the yacht's exploits and there followed a period of laying up in various yacht restoration yards.
By 2004 she had found her way to the Tommi Neilsen & Co yard in Gloucester, and under the ownership of the Tallships Restoration Co she finally underwent a much needed extensive and sympathetic reconstruction, eventually to be relaunched in 2009.
This restoration has seen her capably fitted out to serve her new owners, Tony Winter and the Bristol Channel Pilot Cutter Trust, in her new role as a sea-school for disabled children. And it is this employment that is giving sense to all the effort and expense of restoration, by making a real difference to people's lives.
Today she sails out of Plymouth with a professional crew of skipper and two mates augmented by the visiting pupils from disabled schools, and the education offered not only involves learning the basics of seamanship and navigation, but also embraces an introduction to marine biology while initiating an understanding of the sea. It seems that the unique environment of a sailing pilot cutter gives these disadvantaged children a rare release from their everyday restrictions and a day spent controlling one of these powerful and hugely emotive vessels has proved of great benefit by giving a sense of empowerment as well as freedom.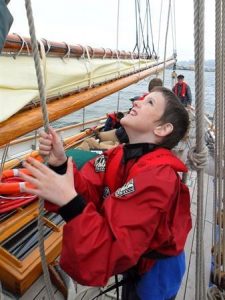 In the last six years CORNUBIA has undertaken no less than 123 voyages in the name of her new calling, and during this time innumerable quotes have been recorded aboard from those who have noted the benefits of sailing a traditional vessel, but when you read this closing quote, bear in mind that it now applies to over 500 disabled children, who, when not on CORNUBIA, are confined to a very different existence.
"It was a day when their abilities shone through – not their disabilities. The positive changes in each student will never be measured, but it is a day they will remember forever."
The BCPCT would like to thank all of their funders and supporters. To contact the Trust please email: djwinter@waitrose.com